BACK to NEWS
Nine Candidates Competing for Queens City Council Seat in Another Ranked-Choice Election
Bobby Cuza :: ny1.com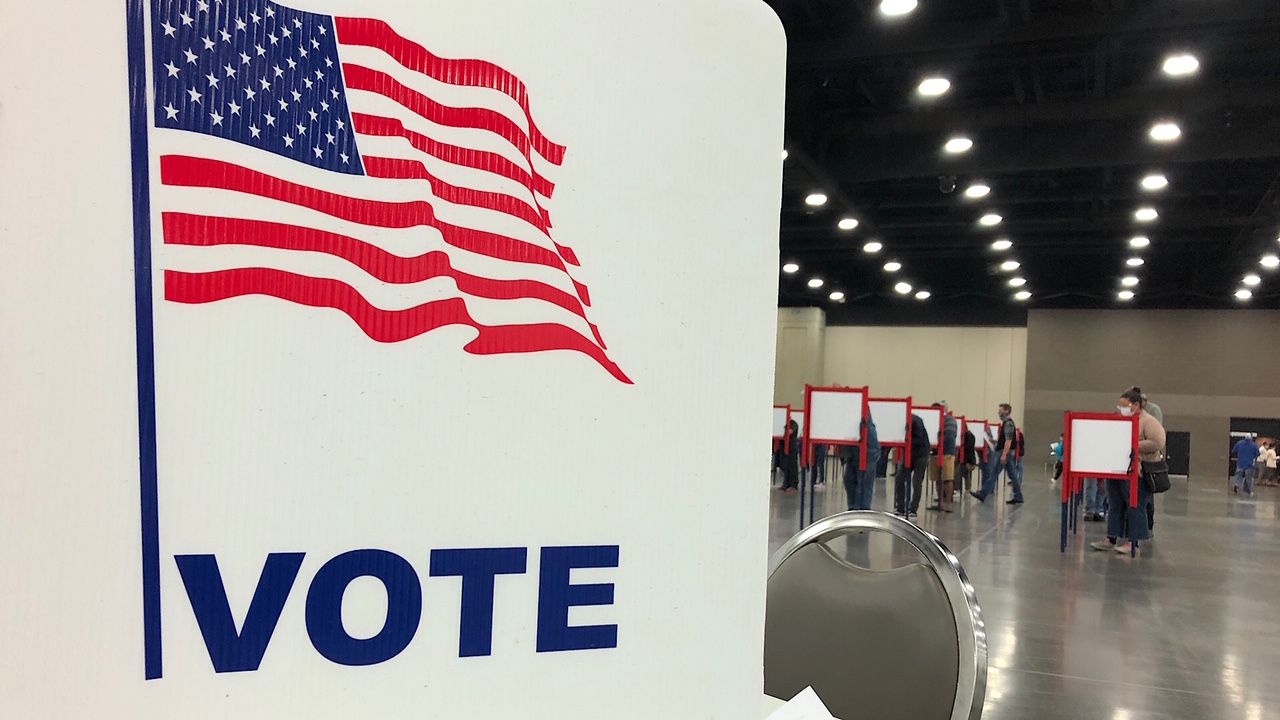 NEW YORK — A City Council special election in Queens last week was supposed to be the first test of the city's new ranked-choice voting system, but ranked choice didn't come into play because of the overwhelming margin of victory .
Now comes another chance in Queens, with a crowded special election Feb. 23 in Far Rockaway and southeast Queens to fill the seat formerly occupied by Borough President Donovan Richards.
What You Need To Know
Nine City Council candidates are running in a Feb. 23 special election, with early voting Feb. 13-21
District 31 covers areas of southeast Queens and the eastern end of the Rockaway peninsula
The seat was formerly held by Queens Borough President Donovan Richards
The race could be the city's first to be determined by ranked-choice voting
Selvena Brooks-Powers is the choice of the Queens Democratic establishment, having racked up endorsements from numerous elected officials, including Richards himself and Rep. Greg Meeks. She's served a number of roles, including in city and state government and as a labor organizer.
"The endorsements that I have is just a testament of the work that I've done through the years," Brooks-Powers said. "I'm no stranger to this community."
The district, which is more than two-thirds Black, covers neighborhoods like Laurelton, Rosedale and Springfield Gardens in southeast Queens, plus the eastern end of the Rockaway peninsula, including Arverne, Edgemere and Far Rockaway.
Richards first won the seat in a 2013 special election. With seven Black candidates splitting the Black vote, Richards eked out a victory with just 29% of votes cast. That put him just 70 votes ahead of Pesach Osina, the lone non-Black candidate, who ran with support from the Orthodox Jewish community.
Osina is running again, but that type of vote-splitting scenario is unlikely under ranked-choice voting, which allows voters to rank candidates in order of preference. This time around, the ballot is again crowded, with nine candidates running, among them Richards's former chief of staff, Manny Silva.
Perhaps hoping to team up against Brooks-Powers, some in the race have done a type of cross-endorsement, announcing their own order of preference.
At a recent candidate forum, Silva said: "The people I chose for my ballot is myself as number one; number two, Sherwyn James; number three, Nancy Martinez; and number four, Latoya Benjamin."
Early voting in the District 31 special election begins today and continues through Sunday, Feb. 21.
The candidates:
Selvena Brooks-Powers, MWBE project manager at JFK Redevelopment Program
Manny Silva, former chief of staff to Councilman Donovan Richards
Pesach Osina, Jewish community leader
Nancy Martinez, director of healthcare training school
Shawn Rux, DOE deputy school superintendent
Latanya Collins, teacher
Sherwyn James, ordained minister and Democratic district leader
Latoya Benjamin, economic development director for State Sen. James Sanders Jr.
Nicole Lee, entrepreneur and special needs advocate
BACK to NEWS