BACK to NEWS
NYC will soon see ranked-choice voting on ballots
FOX 5 New York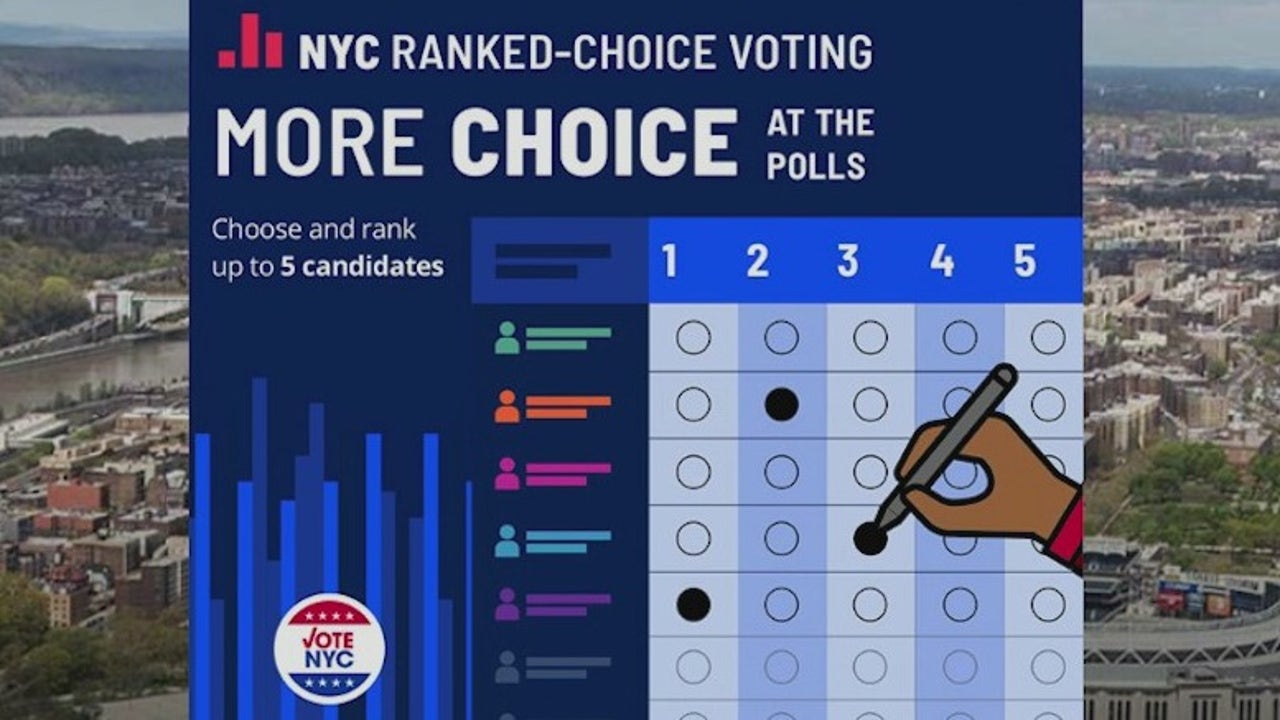 NEW YORK - New York City voters will get to rank candidates in certain elections and primaries this year. Ranked-choice voting is a kind of instant runoff in which voters get to rank up to five candidates on your ballot in order of preference.
Ranked-choice voting will be used for the special election for City Council District 24, which is located in Queens. Early voting is already underway; Election Day is officially Feb. 2. (See the sample ballot below.)
In addition, voters will use ranked-choice voting in the primaries for mayor, public advocate, comptroller, borough presidents, and City Council seats.
The Board of Elections has prepared instructional videos, brochures, sample ballots, FAQ , and more in several languages.
This is how it works: "If a candidate gets a majority of votes (over 50%) they are declared the winner. If no candidate gets a majority of the vote: The last place candidate is eliminated, and their votes are parceled out to the voter's second choice. A new tally is conducted to determine whether any candidate has won a majority of the adjusted votes. The process is repeated until a candidate wins an outright majority and is declared the winner." —NYC Board of Elections [ Source: vote.nyc ]
BACK to NEWS