BACK to NEWS
Opinion: Why ranked-choice voting makes sense
Bill Walczak :: Dorchester Reporter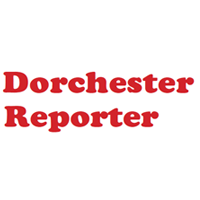 Incumbency is powerful. Once established, political incumbents are almost impossible to unseat. Over the past ten congressional elections, incumbents have won 94 percent of the time.
With incumbency comes an ability to raise large sums of money for your election. Over the past two years, incumbent candidates for Congress raised an average of $1,800,137, while challengers raised an average of $226,445, an 8-1 advantage.
In addition, funding from Political Action Committees (PACs) is a major source of funding for incumbents. Over the past two years, PACs donated $311 million to incumbents and $19 million to their challengers, a 16-1 advantage. The late US Sen. Paul Tsongas noted that "money is the mothers' milk of politics." Inability by challengers to match money raised by incumbents is a major reason why incumbents win, and why they often wind up without opponents in elections.
But all officeholders are initially elected, many when the previous officeholder has retired or died, resulting in an open seat. Because there is no incumbent, an open seat usually attracts several candidates for primary elections, and they split the vote, resulting in the candidates with the highest plurality vote becoming the party candidates. With the gerrymandering of congressional districts, fewer and fewer districts are competitive between parties, and thus, the winner of the primary whose party is predetermined for the seat usually becomes a member of Congress.
Our two most recent Dorchester congressional representatives are good examples of this. These seats have been in the hands of Democrats for generations, which means that the winner of the Democratic primary becomes the congressperson. Until he was defeated by Ayanna Pressley in the 2018 election, Mike Capuano, the former mayor of Somerville, represented most of Boston, Cambridge, and several nearby towns for 20 years. He was elected to Congress in 1998 with 23 percent of the vote, running against nine other candidates for the open seat vacated by Joseph Kennedy. Former Boston Mayor Ray Flynn came in second with 18 percent.
Following that election, Capuano had no opponents in primaries until he was unseated in 2018 by Pressley, his only challenger for the Democratic nomination between 2000 and 2018.
US Rep. Steve Lynch was elected on Sept. 11, 2001, in a special election following the death of Joe Moakley. He received 39 percent of the vote against six other candidates. Former state Sen. Cheryl Jacques of Needham came in second with 29 percent of the vote. Lynch has not had opponents in five of the nine primaries following his initial election.
This seems to be the pattern for nearly all of Massachusetts. Congresswoman Katherine Clark won her first congressional primary with 32 percent of the vote; Lori Trahan won her first with 22 percent; and just last month, Jake Auchincloss became the Democratic nominee for his district with 22 percent of the vote.
Again, once elected, incumbents rarely lose. Shouldn't we, therefore ,want to make sure that the winning candidates are supported by a majority of voters?
This is one reason why I'm voting "Yes" on Question 2, which would establish Ranked-Choice Voting for Massachusetts. Open seats with large numbers of candidates should have winners that are supported by majorities. While it is possible that all of the above would have gotten a majority under ranked choice, it would be nice to know that for sure.
But there are other reasons for supporting Question 2. You get to give a vote to someone you really like, rather than vote to block a candidate you don't. At times, many of us vote out of fear that a less-desirable candidate will win, so you vote for someone you may not agree with because that candidate has a better chance to win, and is the "lesser of two evils." With ranked choice, you can vote for both, and ensure that your opinions rather than just your fears are represented in your vote. Ranked choice would also result in candidates who need to reach out to a broader geography and base of support, because the candidates will want to have themselves ranked as high as possible by as many as possible.
Ranked choice is not perfect, but it fixes some of the problems with our current system. Vote "Yes" on Question 2.
BACK to NEWS